New Men's Watches, by Corey Lauren
|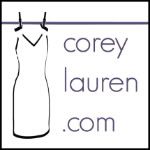 Men have many choices in watch styles right now making it a good time to purchase.  Very eccentric and very traditional are both popular options depending on what your wardrobe lacks.  The trendier watches also seem to run quite a bit cheaper so maybe you should get two!
1.  Black Out–Burberry:  Something sexy about the black on black matte.  It seems like a dressy watch, but working it with a plain white tee or crisp button down and worn in pair of jeans would be hottttt.  Make it the center of attention.
2.  Grandpas Watch–ESQ by Movado:  Lots of crazy colors in fashion going on right now, so occasionally it feels good to get back to basics.  Round gold faces with brown leather strap.  A great summer watch–bust out your seersucker suite and cigar for this one.
3.  Futuristic–Storm:  So you probably have to be really cool to pull this one off ha.  The horizontal link band and bright blue face just feels techy and ultra modern.  Pair it with a skinny tie, perfectly tailored suit pants, earbuds, and your man bag.  Do it.
4.  Two-Tone–Gucci:  The style is classic, but the dual tone action makes it a little more interesting.  Plus, it always matches your belt, cuff links, etc.  If you are anal like that.  Other than mowing the lawn, great for just about any occasion.
5.  Taste the Rainbow—Shark:  This watch just says "I'm fun!"  So don't let your watch out do you.  I picture this guy always in board shorts, flip flops, and being a lake lizard (a what? I don't know).  You can at least be this guy on the weekends, right?
I'm especially fond of the pretend gentlemen and their watches in 1. 3. 5.
Any of these trends you especially digging right now?