Hey Dude! Cool Shades!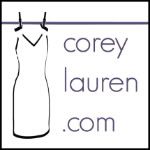 Last week on my website www.coreylauren.com, I talked to ladies about the importance of a decent pair of sunglasses.  After a few requests and realizing guys should be privy to educational fashion information, I'm sharing my love (and the necessity) of nice sunglasses. I worked at a high-end sunglasses store for about 2 years, so I suppose that's where it stems from.  When selling expensive sunglasses, you have to be able convince people that it is worth it so let me share.
Do Not Buy Cheap Sunglasses
Cheap sunglasses are not optically correct.  This means you are straining your eyes when you look through the lenses. Also, just because they have the "100% UV protection" sticker on them doesn't mean they actually do.  It would be hard to determine the difference anyway.  If they don't actually have the protection and just a tint, your eyes don't react normally so you don't squint, and you let harmful rays in your eyes.  Ever noticed getting a headache after wearing cheap fake eyeglasses or sunglasses?  Not a good sign.  PLUS, (this is info I forgot to include on my website) squinting = WRINKLES!  Crowsfeet will never be trendy.
Polarized Lenses, Lens Color, Frames
Polarized sunglasses, an option on some sunglasses, are best for your eyes.  They reduce the glare and eye strain.  Ray-Bans that have polarized lenses will have a little 'P' on the lens.  Also, you'll need to decide what lens color you prefer. Grey lenses are best for bright sun–good for when in direct sun light like at the beach or lake.  Brown lenses make greens stand out, so they're great for sports like golf…or for people like me that like to see everything prettier, greener.
Other things to consider are plastic vs. wire frame and glass vs. plastic lenses.  I like to put my sunglasses in my hair (not suggested if you don't want them to stretch) and the nosepieces in wire frame get stuck in my hair, so I prefer plastic. Plastic lenses are lighter, but scratch more easily than glass.
Rules on Fit
Rule 1:  If you look straight on in the mirror and you can see the arms of the frame–they'll be going away from your head, they're too small.
Rule 2:  If you can easily put your finger up through the bottom of the lens next to your eye, they're probably too big. This rule does not apply if you have unusually large fingers
Rule 3:  Have the sales person adjust them just like they would if you bought regular eyeglasses.  They can adjust nosepieces and with a mini-heater and can adjust the arms of the frame to contour to your face, ears, and head.
Rule 4:  Forget the "your head is square, you should wear square lenses" mess.  And there aren't rules for that…you'll have to just try on several pairs.  Buy what you LIKE!  Get a second opinion if you aren't sure.
corey lauren's pick: Maui Jim
The best sunglasses on the market right now–says me and lots of other people–are Maui Jim.  They have a 9-layer filtration system.  Ever noticed the glare you get on the inside of a cheap lens?  Like you can see your cheek when the sun is behind you?  Maui Jim sunglasses have filters on the inside, so you'll never have that problem.  Also, the difference in color is amazing.  When I was in Gulf Shores this past summer, the lenses made the water a bright turquoise color like I was in Fiji, ha.  To see the difference, check out their website. The only drawback about Maui Jim sunglasses is that they are function over fashion, but they're slowly improving.  The aviator frames at the top aren't bad at all.
PS-I'm not a paid spokeswoman for Maui Jim sunglasses, but I would be if they asked.  
Trends
Many celebrities, especially Rap/Hip-Hop performers wear Carerra Brand Sunglasses on the reg. I'm not really a fan of them, but they look amazing on me.  Ha.
Good thing about sunglasses is the styles don't drastically change from year to year, so you should be set for at least 5 years.  Below are some examples of the trends in sunglasses right now with plenty of fun choices.
2012 trends in sunglasses are a spin on what's been in for the past few years:  Aviators are square, wayfarers are flat(er) across the top, the geek-chic look (thick frames) are going strong, and just as we have read in previous posts, color and loud prints are a necessity for your spring/summer wardrobe.
1. Burberry Square Metal Aviator
2. Tom Ford Modern Wayfarer
3. Brooks Brothers Round Keyhole Aviator
4. Gucci Diamante
5. Super by Retrosuperfuture
6. Inside view of Super by Retrosuperfuture
Lecture Complete
Seriously though, the bright burning sun is only a few weeks away.  Do your eyes a favor and buy decent sunglasses.  If your excuse is "I always lose them."  Well, quit losing them!  You only get one set of eyeballs. Wow…this is turning into a soapbox post.  Can you tell I used to sell sunglasses now?
Happy sunglasses shopping!   Have questions?  I'll answer them in the comments section.