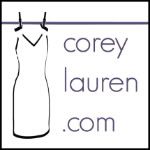 Phil (Bradley Cooper's masculine attractive character):
You're not really wearin' that, are you?
Alan (guy in photo above with buddha belly)
: Wearin' what?
Phil
: The man purse. You actually gonna wear that, or you guys just [beep] with me?
Alan
: It's where I keep all my things. Get a lot of compliments on this. Plus it's not a man purse. It's called a satchel. Indiana Jones wears one.
Phil
: So does Joy Behar.
Man bag, murse, messenger bag, satchel, European man bag…
I interviewed a co-worker about his man bag for this post and he explained the contents:  leatherman, grooming tools, mints, whatever else is needed for the day.  BUT, he said, "my wallet will never be in my man bag, because then it turns into a purse. " Ha.  I told him I'd be quoting him on that.
It seems that toting man bags are more widely being accepted.  However, we all know the South isn't known for being on the cutting edge of the latest trends.  I recently overhead a conversation in which a few guys were giving their male friend a hard time about his man bag, but why?  I know it isn't traditionally part of the masculine gender role, but to put it eloquently, who gives a crap?  AND it is a far better choice than wearing cargo pants or carrying an old man's briefcase.
The more traditional style man bags these days are in the messenger style as seen in photo 1.  More recently, especially on celebrities, I see guys with top handle bags and shoulder bags—see photo 2.  They are somewhat similar to small duffle bags or a beach bag, but they can come very close to a purse.  For fun and giggles I included a photo 3 of a Carhartt bag…because I can totally picture the same dude that wears Carhartt overalls and work boots also sporting a man bag.
J
Guys, what do you think about other dudes wearing man bags?  Do you own one?
Ladies, do you find it particularly attractive or unattractive?
*Corey Lauren is a full-time fashionista with 12 years of retail experience. Her company, Corey Lauren, manages wardrobes for those in need of style interventions.